Open an account online

Before you begin
To open an account online, you'll need to be at least 18 years old and a resident of Kansas, Oklahoma or Arkansas. Here's what you'll need to complete your application:
Your driver's license number
Your Social Security number
The routing and account number of your funding account
If you are opening a joint account, the other account owner will need to provide the same information listed above.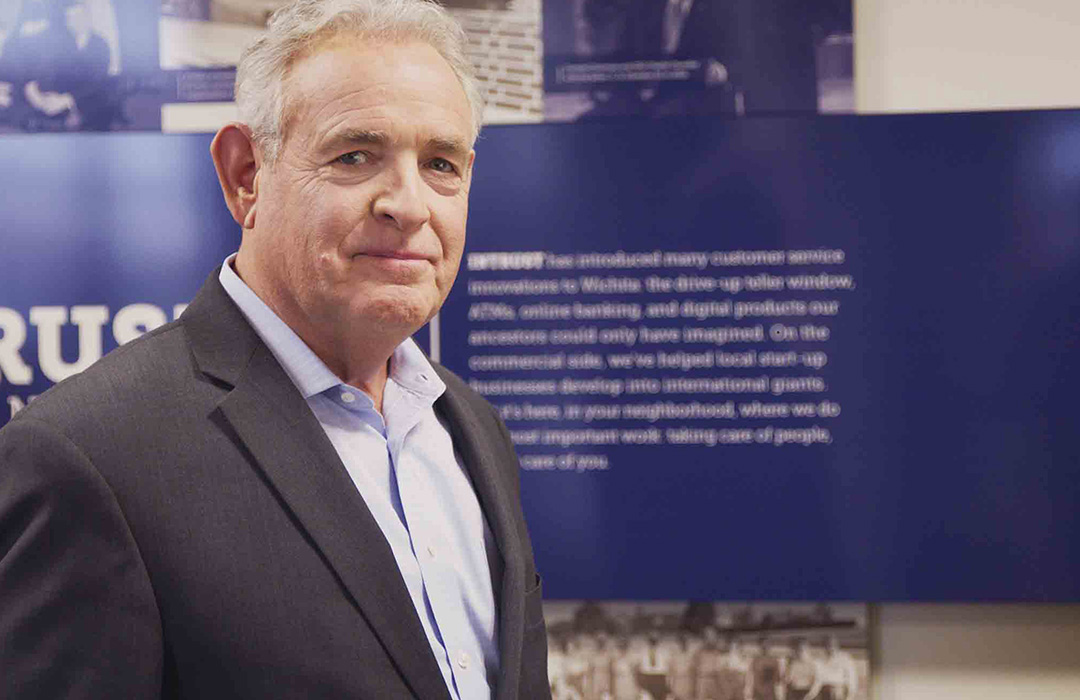 Business Accounts
Drop by and visit us
To open a business account, visit one of our conveniently located banking centers.
Find a Location
Online Account Opening Frequently Asked Questions

How do I know if I am eligible to open an account online and what will I need?
Answer:
Review these requirements before you begin:
You must be 18 years of age and a US Citizen
You must reside in Kansas, Oklahoma or Arkansas
A valid driver's license is required
We'll need your Social Security number
You must not be subject to backup withholding from the IRS
Only individuals may open an account online for a sole owner or joint ownership account. If you are interested in opening a fiduciary account (Trust or Estate) or business account, please visit any INTRUST Bank location.
What happens after I apply for my new account?
Answer:
Depending on the type of account you apply for and the method you choose for funding that account, your new account may be ready to use immediately, or will require additional steps to completely finish the opening process. You will receive very specific instructions during the application.
If you are applying for a checking account, you will automatically receive a debit card for the account within 7 to 10 business days of the account opening.
You will also receive additional communication from INTRUST in the mail and through e-mail to confirm your account opening and funding, and to provide information on other services you can establish for your account.
What are the standard system requirements?
INTRUST's online account opening process has been optimized to run on a fairly standard platform. View our standard system requirements for additional details.
Answer:
Joint account ownership means you will share ownership on this account with one or more individuals. All joint accounts are owned as joint tenants with rights of survivorship and not as tenants in common. Upon the death of one owner, ownership passes to the surviving owners. We may follow the direction of any one owner on the account. Any person named as an owner on the account is liable for all transactions on the account, regardless of whether he or she participated in the transaction.
During the account opening process, each applicant must accept all disclosures and provide all information verifying identification including, Social Security number, driver's license number, state of issuance and issuance date, and employment status. The primary applicant is responsible for any tax ramifications related to the joint account.
Why is my e-mail address needed?
Answer:
We use your e-mail address to communicate with you during the application process. If you are opening a joint account, each owner must have a unique e-mail address. Please note that we will never ask for personal information such as Social Security number, account numbers or personal identification numbers via e-mail. By providing your email address, you agree that we may use it to deliver information about your account and special offers.
How do I fund my new online account?
Answer:
Depending upon the type of account you open online, you can fund with a check, electronic transfer or a transfer from an existing INTRUST account. The available funding options displayed during the account opening process are explained in more detail below.