Tradition for Today
MEANS UNCHANGING VALUES ARE MORE RELEVANT THAN EVER.
Our company has built itself upon the same values C.Q. Chandler II brought with him to frontier Kansas. We've encapsulated that principled approach to business into three words: Tradition for Today. These three words embody who we are, how we're different and what we aspire to.
From our earliest beginnings, we have known that traditional principles are the key to lasting success. We have always been innovative and growth-oriented, because that's what our customers need us to be. But at INTRUST, we grow by adhering to our principles. We believe that relying on timeless values makes us one of the most contemporary banks in business.
"Tradition for Today" is far more than a slogan. It's a promise to our communities that the best of the past and present can come together.
Enjoy a principled approach.
We're excited to work with you. Choose how you'd like to get started.
Built on Values

We strive to embody the fundamental values of Tradition for Today in all of our business and community interactions, but our principled approach to business doesn't end there. It extends outside of work to our communities. We encourage all employees to engage with the community in public and professional service in any way they choose.
Follow us for a deeper look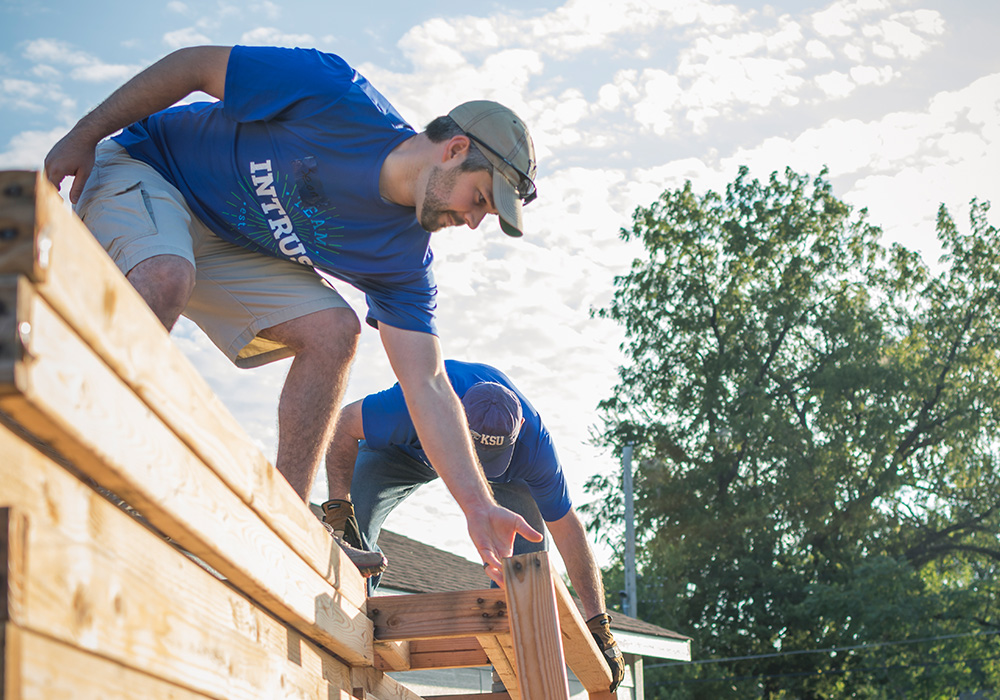 Our Treasury of Integrity

Every INTRUST Bank employee you interact with – in every encounter – follows the principles and values outlined in our Corporate Blueprint. It describes the Character Qualities we strive to develop and our Commitments to the well-being of our customers, communities, partners and shareholders. Our future relies on healthy and positive relationships with you, our customers and partners. The character qualities we strive for – honesty, humility, respect and others – are the tools we use to earn your trust. We hope you'll notice our commitment to these qualities with every interaction.
Honesty | Humility | Wisdom | Fresh Thinking | Initiative | Faithfulness | Responsibility | Respect | Positivity | Compassion
We encourage the development of these qualities in all of our employees. If our values align, we may have a place for you.
Our Foundation


If you're looking for the textbook description: INTRUST Bank is a full-service financial institution serving individuals and commercial customers in a growing market in Kansas, Oklahoma and Arkansas. Since our founding in 1876, we've been growing with our customers, supporting our communities, partnering to build businesses and innovating services for our customers.
But if you want to know what we're really built on, why people bank with us and what's kept us growing for a century and a half, you have to know our unchanging founding principles. Key among those is the maxim of our founder C.Q. Chandler II: "You do business with people, not companies." You can change and innovate to meet the times if you never touch your principles.
A family-owned bank with $5 billion in assets is what we are. Tradition for Today is what we're about.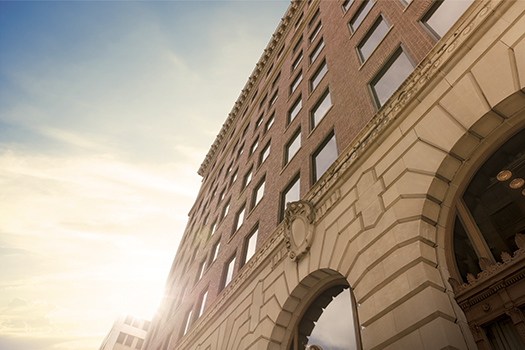 Innovative since 1876
Our history is more than a timeline. To us, it's an unbreakable cord tied to our founding principles and fundamental values. To this day, each of us at INTRUST Bank, regardless of job title, makes sure every customer encounter is in the spirit of our tradition.
View the Full Timeline
See our principles in practice.

Our bankers are here to help you open and manage the account that will best fit your needs. Whether personal or commercial, we're eager to watch you achieve the financial stability and success you're after.
Learn more about our offerings, and let's start a relationship.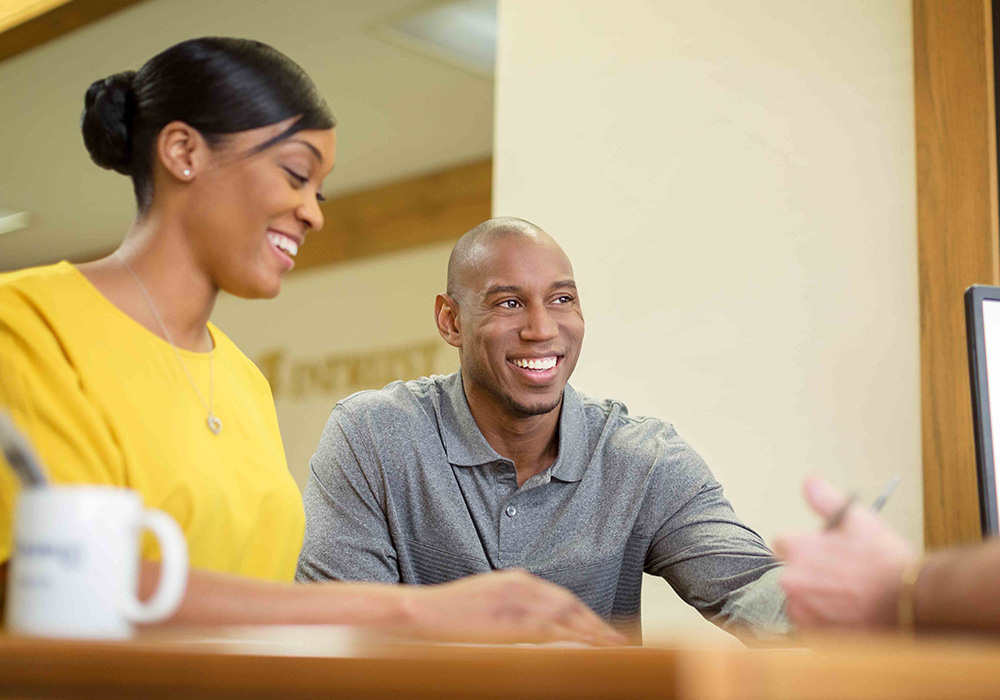 Our Security
Maintaining the confidentiality of your personal and financial information is an important responsibility. There are a number of security measures we take to protect your information.

Learn More

Privacy Policy
Your information is just that: yours. Review our Privacy Policy to learn about what we do (or more important, don't do) with your information.

View Policy

Annual Report
Review INTRUST Financial Corporation's financial information for the previous year, including our balance sheet, total assets, total loans, and our statement of income.

View Report